Best Sellers at Garden and Home Shop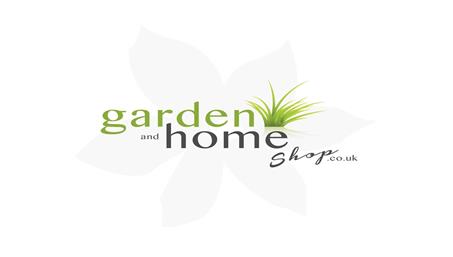 When shopping online it can be tricky to see which products are for you. But thanks to our fantastic website here at Garden and Home Shop, with detailed photos, in depth descriptions and handy guides and blogs, it's never been easier to choose and buy your new garden and home decorations online!
If you're needing a little inspiration before choosing your new décor products this year, or if you want to see the most popular items we sell here at Garden and Home Shop, this blog is for you!
Here we have put together a list of our best selling items to show what our customers are loving at the minute!
If you're planning a big house move this year, make sure you check out our brilliant range of Cardboard Boxes! We have a whole range of boxes, and moving house kits to suit all needs, and these handy packs come with tape, pens and stickers for easy packing and organisation!
Here are our best selling box kits right now:
67116
10 Strong Cardboard Moving House Boxes
These come supplied with your own Fragile Tape and Black Marker Pen to help secure and label up your belongings. Our boxes also have carry handles making your moving job even easier!
These boxes have the following dimensions:
47cm x 31.5cm x 30cm


11333
5 Strong Cardboard Moving House Boxes
All our fantastic boxes are strong and double walled, made from 100% recycled cardboard!
This pack also comes supplied with fragile tape and black marker pen and have the same dimensions as the pack shown above:
47cm x 31.5cm x 30cm


67102
20 Large Strong Cardboard Boxes
Another great boxes kit ideal for storage and house moving.
The dimensions of these boxes are:
47cm x 32cm x 26cm


11331
15 Strong Cardboard Storage
These packs contain plenty of boxes to fit all your belongings in. Don't forget to secure and label your boxes to keep them organised with our fragile tape, black marker pen and room tick list supplied with every kit.
The dimensions of these boxes are:
47cm x 31.5cm x 30cm

Moving on to some of our best-selling garden and home décor items!
If you're looking to update your indoor or outdoor style this spring/summer, you'll certainly find your new decoration inspiration on our Garden and Home Shop website! Whether you're looking for Garden Lights, Planters, Wall Art, Home Decorations and more, you'll find a wonderful variety on our website!
Here's what our customers are loving right now…

49146
Kensington Outdoor Garden Station Clock
This pretty and traditional Kensington clock would bring charm to any space. Perfect for gardens, patios or the side of a building. Simply hang, add the batteries and enjoy! Perfect for keeping track of the time while you're out enjoying your garden this summer!

61221
Solar Traditional Candle Lantern (Brushed Bronze)
This stunning candle lantern would make an ideal piece of garden decor and would be perfect as a centrepiece on a patio table. The traditional design means that the lantern works well as a feature in any home even without being lit up! Also as there are no naked flames, it means this will be a much safer alternative in your garden than a genuine candle, so you'll feel much happier leaving it unattended.
49223
34'' Classic Beech Stain Wooden Planter
Here is another of our best-selling products, perfect for updating your garden or patio and adding a burst of greenery and colour! These planters come complete with a plastic liner so you have everything you need to get busy planting your new flowers right away!

We hope that this blog may have given you a little product inspiration and shown what our fantastic customers are loving right now!
Check out our full range of products online on our Garden and Home Shop website to view our amazing Home and Garden Lights and Home and Garden Décor! There you will find these favourite best selling items along with many more to help update your home and garden this summer time!