Cosy Lighting for Autumnal Nights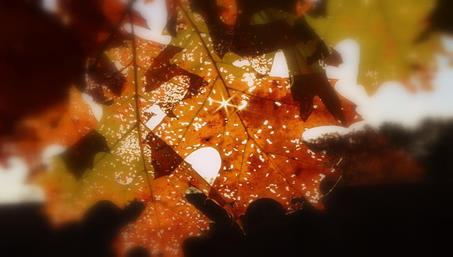 With the weather starting to get much chillier and gloomier now, the nights beginning to draw in much faster, and when we get in from a long day we look forward to warming up at home and cosying down for the night with loved ones.
Here at Garden and Home Shop we have the perfect way to make your home even more inviting, whether it's for you, your family or guests. Our fantastic range of Home Lighting will add a cosy, welcoming glow in any room of the house, preparing your home for the rest of autumn. Displays like this makes us feel a little bit warmer and happier inside, and we can just imagine relaxing through the evening surrounded by lights just like these…
Here at Garden and Home Shop, our Home Lighting collection includes many fantastic Battery Lights. These great string lights are perfect for dressing furniture, tabletops, window displays and doorways.
Here we have our 20 Warm White Battery Lights and our 10 Copper Geo Lights, both a wonderfully stylish option that will create a lovely glow in your home.
You may notice a recurring theme of warm white lights below. We think this shade tends to create more of a cosy effect in the home, but if they are not to your taste our Garden and Home Shop website stocks a whole range of lights and colours including ice white and multi-coloured!
Candles and Lanterns are perfect for creating a cosy, inviting atmosphere, and on our website, we have a fantastic range of these that will be perfect for both modern and traditional décor schemes. Candles are one of the best ways to create subtle, gentle lighting that are perfect for making any room of the home more inviting!
We have some lovely designs of lanterns such as our Round Metal Lantern and our Blenheim White Lantern. Both with lights already built in as you can see, so all you need to do is place in batteries, switch on and enjoy!


Our Small Dancing Flicker Flame Candle is battery powered so can be placed on any surface and because of its artificial flame, is a great, safe alternative to a real candle. Enjoy the realistic, warming flicker of this candle in your home this autumn.




If your taste calls for something a little more traditional, why not take a look at our Fairy Houses which you can find in our Novelty Home Lighting.
Our Elvedon Pot Pad and Bluebell Snug decorations are fantastic, whimsical lighting options that are sure to bring your home to life! They're bound to add charm and character to any room, and are decorations that the whole family will love too!


Of course, there are loads more amazing products on our Garden and Home Shop website, here we have given just a peek at the wide range we have on offer. We hope this has showcased the variety we have available, and that it will have inspired you to update your home décor and lighting options in the home, ready to cosy up for autumn!