Get Your Home & Garden Autumn Ready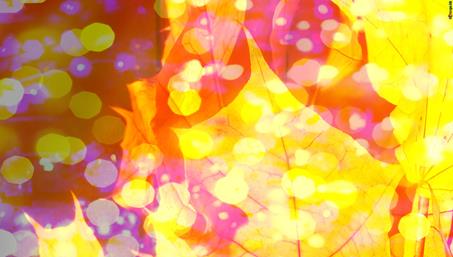 With the weather certainly getting much chillier and gloomier now, and the nights are drawing in much faster, and when we get in from a long day we look forward to warming up at home and cosying down for the night with loved ones.
Here at Garden and Home Shop we have the perfect way to make your home even more inviting, whether it's for you, your family or guests. Our fantastic range of Home Lighting will add a cosy, welcoming glow in any room of the house, preparing your home for the rest of autumn and winter.
And even though the leaves will soon be starting to fall outdoors, and many of the vibrant colours we see in our gardens during summer will fade, we can still make our outdoor spaces look beautiful in the autumn too. Here at Garden and Home Shop we have lots of great decorations to suit your rustic, autumn garden style, whether you're looking for new lighting options, garden planters or decorations, we have something for all areas of the garden!

So in this blog we're going to take a look at how we can spruce up the inside and outside of our homes, to enjoy throughout the rest of the autumn months!

Let's start with a look at our wonderful Indoor Lights and Decorations…
Kicking things off with a very simple item, simple but effective none the less!
Our 20 Warm White Battery Powered Lights are perfect for any room of the home, and are ideal for hanging in window displays, around doors, over furniture or on shelves etc. Due to having their own battery pack these are a great lighting option for areas that don't have easy access to power! Available now for just £3.99, our bargain price means you could afford multiple sets to decorate a larger area! We also have these lights available in White.
Lanterns are a very popular decorative item that are regularly used indoors and outdoors. We have a lovely range of lanterns for inside the home that have realistic looking candles inside, that will create cosy illuminations in any room of your house. Check out these designs below, our Blenheim Candle Lantern and our Black Round Lantern, which features a retro bulb inside as opposed to a candle. They will match any kind of décor schemes suiting modern or traditional styled homes.


We also have a range of lit decorations that are ideal for placing on a tabletop, shelf or window ledge that will add a great focal point to your room as well as a cosy atmosphere.
Decorations such as our Wooden Lit 'Relax, Enjoy, Coffee' Sign and our Lit Metal Love Sign are perfect for a retro and shabby chic style of home décor and will certainly be an eye-catching addition to your home this autumn!
With a rustic style of garden that's naturally created during this season, the use of stone, natural colours and cosy lighting are common and are super effective! Here at Garden and Home Shop we have a whole range of Garden Ornaments and Decorations that are perfect for getting your garden autumn ready!
Why not try one of our stunning Stone Garden Ornaments to add a natural, aged look to your garden?
Our Oriental Sandstone Lantern and our Natural Rainbow Sandstone Twisted Plinth are perfect for a natural autumn garden, and for adding a touch of tranquillity to a modern or traditional space!

Even though the weather might not be as glorious as we've had throughout the summer, make the most of the pleasant days we get and relax out in your garden this autumn. With our Curved Pink Granite Stone Bench you can do this in style, as this makes an attractive as well as practical decoration for your outdoor space.

Illuminate your garden this autumn with our fantastic Garden Lighting range.
A fantastic modern idea would be our 10 Retro Edison Bulbs, which looks stunning hung from any tree or fence or across a patio area!
Or how about our Artisan Tulip Wire Lantern, which would look fantastic stood on any wall, table or other surface in the garden. With its beautiful cut out detailing, this lantern will create lovely patterns as it is lit by the retro bulb inside. Why not enjoy this decoration indoors and out this autumn?!

We have some gorgeous Garden Lighting perfect for traditional styled garden too! Check out fantastic products like our Brushed Bronze Candle Lantern, again great for standing on tabletops or even hanging from a tree! Or how about our Metal House Lantern, another charming décor piece that looks just as fantastic in the day unlit as it does in night time, and is great for both indoor and outdoor use!

We hope you've enjoyed this selection of fantastic products from our Garden and Home Shop website, that will help you to update your home for the autumn months!
Be sure to browse our website for more great interior and exterior décor ideas, we have something to suit all tastes and budgets!